Who We Are
Bringing Spaces to Life
Established in 2010, Surreal Design Studio is South Asia's leading Outdoor Decor agency. With over a decade of experience, we specialize in designing conceptual decor for urban and retail spaces and creating larger-than-life installations. By leveraging our expertise in outdoor decor, we have executed thematic and magnificent displays for turnkey projects at premium malls, airports and other popular outdoor spaces - both in India and Internationally. Our team of skilled and experienced designers have created a niche for themselves in the realm of design and their work is seen as amongst the finest in the business. We are a full-service design studio that delivers innovative and customized décor solutions to clients with every aspect from design to fabrication and implementation.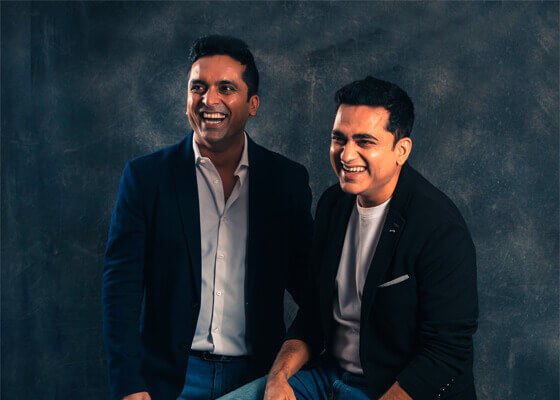 Our Team
together, we build the extraordinary
We are a team of strategic thinkers, spatial designers, architects, and dreamers with a penchant for larger-than-life art installations with meticulous detailing. With a pulse on the latest design and décor trends, our team members ideate, innovate, design, execute and exceed client's expectations.
How We Work
1. Briefing
We get that one size does not fit all. We approach every project with a clean slate and begin by understanding our client's thoughts and ideas for the installation. Your unique business needs and context forms the foundation upon which we wear our creative hats to start reimagining your spaces.
2. Design
Our teams then ideate and evaluate multiple concepts and themes to bring out the best representation for your brand and space in line with your goals. Once we are satisfied with the storyboard, our designers create illustrations, blueprints, renderings and models to visualize the concept.
3. Propose
Basis the initial concept and design, we propose our entire idea with complete visualization, 3D Models, and presentations for you to get a sense of the vision in reality. We tweak the designs and elements until you are fully satisfied before going into implementation.
4. Production
On approval, our in-house production team executes the concept. Our team of architects and engineers with in-depth structural and material knowledge supervise the complete project implementation. We use high-grade materials and prioritize the installation's safety and structural stability to safeguard you and your customers.
5. Execution
We excel in larger than life installations. Our teams first coordinate the delivery of customized design to the site. Once safely delivered, our reliable crew personally installs the decor on-site in the most professional way, following all the Standard Operating Procedures (SOPs) for an impeccable execution on-site.. With skilled engineers supervising all installations, we ensure that every element is brought alive as envisioned for your brand.